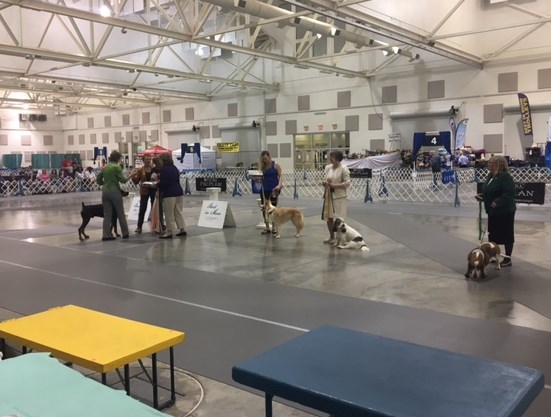 MOST VERSATILE DOG AT THE
PEACH BLOSSOM CLUSTER
How does it work? You and your dog enjoy all the events that the Peach Blossom Cluster offers (or as many as you have time and energy for). Win points for each event you enter with your dog during the entire week of Peach Blossom Cluster. How? Pick up rules and score sheets at Cluster Office, Trophy Table or Obedience/Rally Building with all the details, keep track of your wins. No Entry Fee. $100.00 & a Rosette for First Place & a Rosette for Second, Third & Fourth for dogs with the most points to be awarded on Saturday after Group Judging & before Best in Show.
Also Offered Again This Year....
PARADE OF VERSATILE DOGS
Receive a Rosette with your dog's name & titles, recognition in the catalog and announcement during a parade in the Group Ring on Saturday. Dog must have titles in at least three areas recognized by the AKC. Enter as an additional class on the Dog Show Entry form to Onofrio. Entry fee is $30.00.