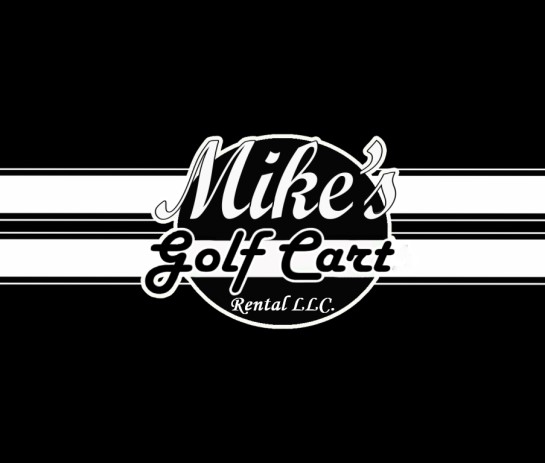 MIKE'S GOLF CART RENTAL LLC 478-472-8565
PRE BOOK A CART AND SAVE.
RESERVED CARTS $67.29 PLUS SALES TAX.
CARTS NOT RESERVED $77.29 PLUS SALES TAX.
PLEASE READ ALL INFORMATION
Golf Carts page_28 of prem

• ALL ORDERS ARE SUBJECT TO AVAILABILITY.
• GOLF CARTS ARE FULL OF FUEL UPON DELIVERY, ADDITIONAL FUEL NEEDED IS THE RESPONSIBILITY OF THE RENTER. ADDITIONAL FUEL WILL BE AVAILABLE AT MARKET PRICE.
• NO ONE UNDER THE AGE OF 18 YEARS OF AGE IS PERMITTED TO OPERATE GOLF CARTS. FAILURE TO ADHERE TO THIS WILL RESULT IN THE CONFISCATION OF CART WITH NO CREDIT OR REFUND.
• DRIVERS MUST SHOW PROOF OF AGE IF STOPPED BY SECURITY OR MGCR STAFF.
• NO REFUNDS OR CREDITS DUE TO WEATHER CONDITIONS.
• NO REFUND OR CREDITS FOR EARLY RETURNS OR CANCELATIONS.
• ALL CARTS ARE DUE TO BE RETURNED BY 5:00 P.M. THE LAST DAY OF RENTAL. IF NOT RETURNED BY 5:00 P.M. AN ADDITIONAL DAY WILL BE CHARGED AT $80.20 PER DAY.
• RENTER IS RESPONSIBLE FOR ALL REPAIRS OR LOSS OF CARTS.
• RENTER IS RESPONSIBLE FOR INSURANCE AS STATED IN RENTAL CONTRACT.
RESERVATIONS CAN BE MADE at:
look for the Peach logos
or click below for:
No Driver Under 18 Years of Age!